Welcome to the Webster County Assessors Office Web Site!
Webster County Tax Assessors Office
Judy Huddleston, Chairperson
Neal Drew, Member
Suzanne Greager, Member

Joe Wright
Chief Appraiser
P O Box 58
Preston GA 31824

Phone: 229-828-6462
Fax: 229-828-3616
E-Mail

Our office is open to the public from 8:00 AM until 12:00 PM, Monday through Wednesday.
The goal of the Webster County Assessors Office is to provide the people of Webster County with a web site that is easy to use. You can search our site for a wealth of information on any property in Webster County.
The information contained herein reflects the values established in the "most current published" tax digest. *Please note that the Assessors Office establishes values only. The Webster County Tax Commissioner should be contacted with tax bill related questions.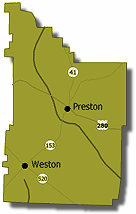 Did you know?
Webster County was created in 1853 from part of Stewart County. Georgia's 103rd county originally had an Indian name, Kinchafoonee, for a principal creek that crosses it. After outsiders made fun of the name, the county's citizens petitioned to change it to honor Daniel Webster.

The first Confederate flag to fly in Georgia was raised on the Webster County Courthouse lawn in 1861. At the end of the war, Union troops cut down and destroyed the flagpole.

For a short period during World War II, the belvedere atop the courthouse was used to watch for any enemy aircraft that might be headed toward nearby Fort Benning.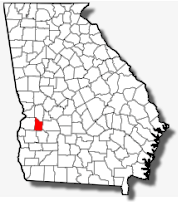 Preston, the county seat, was known as Lannahassee and was the first white settlement after Creek Indians left the area. When the county was created, its name changed to honor William O. Preston of South Carolina.

Endangered species found in Webster County are the southern bald eagle and the red-cockaded woodpecker.

Walter F. George, who served as a U.S. Senator for 34 years, ambassador to NATO, and a special advisor to President Dwight D. Eisenhower, was born near Preston in 1878.
Source: georgia.gov