Did you know?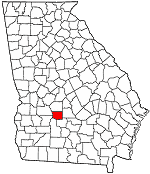 Crisp County was created in 1905 from territory formerly belonging to Dooly County. It was named for Charles Frederick Crisp, a jurist, and Speaker of the U. S. House of Representatives between 1891 and 1893.
Cordele, the county seat, was a "child of the railroad" having built up at a junction of the Savannah, Americus, and Montgomery Railroads. It was named for the daughter of the railroad's president.
Crisp County became the first county in the nation to own and operate its own electrical power plant. It was started in 1930, with Lake Blackshear on the Flint River providing its power source.
The county is the gateway to the Presidential Pathways Travel Region with many attractions within easy driving distance of Cordele. The Little White House, Plains (home of Jimmy Carter), Westville, the Little Grand Canyon, and Andersonville Confederate Prison Site are a few of the historic attractions in this area.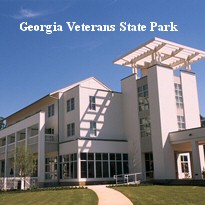 Georgia Veterans Memorial State Park, an 8,700-acre park on the banks of Lake Blackshear, was established as a permanent memorial to the U. S. Veterans who served, fought, and died for freedom. Two museums are located in the park. An indoor museum includes exhibits interpreting wars and battles from the 18th century French and Indian War through Vietnam. An outdoor museum is comprised of planes, cannons, and tanks from World War I through Vietnam.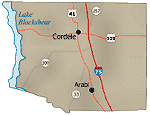 City of Cordele
Cordele, the county seat of Crisp County, was founded in 1888. Also known as the "Watermelon Capital of the World", Cordele was named for the eldest daughter of Colonel Samuel Hawkins. Col. Hawkins was president of the Savannah, Americus and Montgomery Railroads.
In November 1864, the area that is now Cordele served as the temporary capital of Georgia. During the last days of the Confederacy, Georgia's war governor, Joseph E. Brown, used his rural farmhouse to escape Sherman's "March to the Sea". The farmhouse, called "Dooly County Place" served as the unofficial capital for only a few days. After the war, the farmhouse was sold for $3,500.
The farmhouse was replaced in 1890 by the Suwanee Hotel, which was destroyed by fire November 19, 1994. It has been rebuilt and is still located in downtown Cordele. It now houses various businesses and private apartments.
Each July, Cordele holds the annual Watermelon Festival, along with many other events. The Georgia Veteran's Memorial Museum displays the history of war and the Georgian soldiers who fought so proudly.
Source:
georgia.gov