---
Welcome to the Dade County Assessors Office Web Site!
Contact Us

Phone
706-657-6341

Address
71 Case Ave
P.O. BOX 421
Trenton, GA 30752
The Dade County Board of Assessors mailed assessment notices on May 12, 2020. The last day to appeal is June 26, 2020. If you do not file an appeal by that date, your right to appeal has been lost.
Our office is open to the public Monday through Thursday 8:00am - 5:00pm and Friday 8:00am - 2:00pm.
The goal of the Dade County Assessors Office is to provide the people of Dade County with a web site that is easy to use. You can search our site for a wealth of information on any property in Dade County.
The information contained herein reflects the values established in the "most current published" tax digest. *Please note that the Assessors Office establishes values only. The Dade County Tax Commissioner should be contacted with tax bill related questions.
Did you know?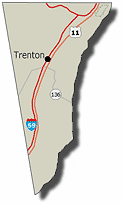 Dade County, is Georgia's extreme northwestern corner, was established in 1837, a year before the federal government began removing the original inhabitants, the Cherokee Indians. Carved from western Walker County, it was the 91st county created in the state.

Dade County was named for a Virginian, Major Francis Langhorne Dade, who was killed in 1835 while fighting the Seminoles. Trenton, the county seat, was named after the city in New Jersey.

Located on the "Backside of Lookout Mountain," Dade County was for many years unknown to most Georgians. Until a long-delayed state highway over the mountain was completed in 1948, the only reliable route to the county by automobile was through Alabama or Tennessee. For this reason, the county was known as "The Independent State of Dade."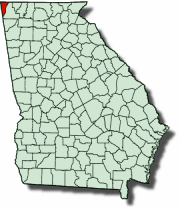 Several annual events highlight life in Dade County. Family Fest, held each May in Trenton, features "down home" food, crafts, and entertainment. The New Salem Mountain Festival is held each October, and features hand-made arts and crafts, as well as music and dancing. Antique Alley is held each May in Trenton. The World's Longest Yard Sale is held in the last week in July. This event spans from Mississippi to Virginia.
Source: georgia.gov
For more information please visit the Dade County Chamber of Commerce website www.dadechamber.com