Welcome to the Montgomery County Assessors Office Web Site!
Montgomery County Tax Assessors Office
Julie Adams
Chief Appraiser
Phone: 912-583-4131
E-Mail

Office hours are Monday thru Friday 8:30 to 4:30.
The regular meeting of the Board of Assessors will be changed to the 3rd Thursday of each month at 4:00 p.m.
The goal of the Montgomery County Assessors Office is to provide the people of Montgomery County with a web site that is easy to use. You can search our site for a wealth of information on any property in Montgomery County.
The information contained herein reflects the values established in the "most current published" tax digest. *Please note that the Assessors Office establishes values only. The Montgomery County Tax Commissioner should be contacted with tax bill related questions.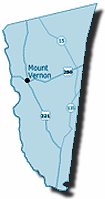 Did you know?
Montgomery County, the 18th county formed in Georgia, was created in 1793 from part of Washington County. The county was named for Revolutionary War General Richard Montgomery who was mortally wounded at the siege of Quebec. Portions of the original county went to form parts of Wheeler, Tattnall, Toombs, Emanuel, Treutlen and Dodge counties.

The Ocmulgee and Oconee Rivers join to form the Altamaha River at the county's southern border.

Almost 53% of the county's land is in farms. Only 20 Georgia counties have a larger proportion of land area dedicated to farming.

Mount Vernon, the county seat of Montgomery County, was incorporated as a town August 26, 1872. The city is named after President George Washington's famous home in Virginia.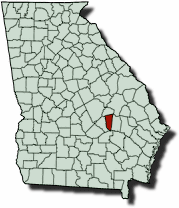 The Montgomery County courthouse in Mount Vernon, constructed in 1907, is listed on the National Register of Historic Places.

The City of Uvalda hosts the Old Time Farm Festival every August.

Located at the intersection of U.S. highways 221 and 280, Mount Vernon is one of the six incorporated municipalities in the county. The others cities are Ailey, Alston, Higgston, Tarrytown and Uvalda.

According to 2000 Census, the City of Mount Vernon had a population of 2,082 persons. Between 1990 and 2000, the city experienced a population increase of 8.8%, compared to the state growth during this period of 26.4%.
Source: georgia.gov