Welcome to the Miller County Assessors Office Web Site!

Miller County Assessors Office
111 N. First Street
Colquitt, GA 39837
Phone: 229-758-4100
Fax: 229-758-3946
boachief@millercountyga.com

Chief Appraiser
Interim Chief Appraiser
Cody Hamilton

BOARD OF ASSESSORS
William I. Smith, Jr., Chairman (Seat 3)
William Michael (Mike) Middleton, Sr., Vice-Chair (Seat 2)
Michael (Mike) R. Warren (Seat 1)
Ronnie Everson (Seat 4)
Dennis Haire (Seat 5)


Our office is open to the public from 8:00 AM until 5:00 PM, Monday through Friday.
Welcome to the Miller County Assessors Office website. As a public service we offer this ''electronic office'' to our citizens. The goal of the Miller County Assessors Office is to provide the people of Miller County with a web site that is easy to use. You can search our site for a wealth of information on any property in Miller County.
Our annual goal is to appraise at fair market value all tangible real and personal property located in Miller County by utilizing uniform methods and procedures to equally distribute the tax burden among our taxpayers. Our information is for tax purposes only and not legally binding. We will strive to provide as accurate and up to date information as possible. Please let us know if you have any questions, comments, or suggestions on how this site can better serve you.
The information contained herein reflects the values established in the "most current published" tax digest. *Please note that the Assessors Office establishes values only. The Miller County Tax Commissioner should be contacted with tax bill related questions.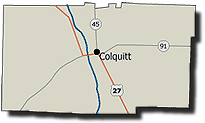 Did you know?
Miller County was created in 1856 from parts of Baker and Early counties. It was named after Judge Andrew J. Miller. Miller served as a commander of the Oglethorpe Infantry, as well as in the legislature for more than 20 years, and several times as president of the Senate. Miller is best remembered for introducing a bill to give property rights to married women.

The county seat is Colquitt. It is the only incorporated municipality within the county, and was named for U.S. Senator Walter Colquitt, who was previously a clergyman, attorney and judge.

Colquitt is home to "Swamp Gravy", Georgia's official folk life play with performances in the Spring and Fall. Each performance is a crowd pleasing blend of comedy, drama, and music, steeped in a Southern storytelling tradition. Swamp Gravy's home is a renovated cotton warehouse known as Cotton Hall.

The entire town square in Colquitt is listed on the National Register of Historic Places. Also listed on the registry is the Tarrer Inn, built in 1861, currently in use as a bed and breakfast.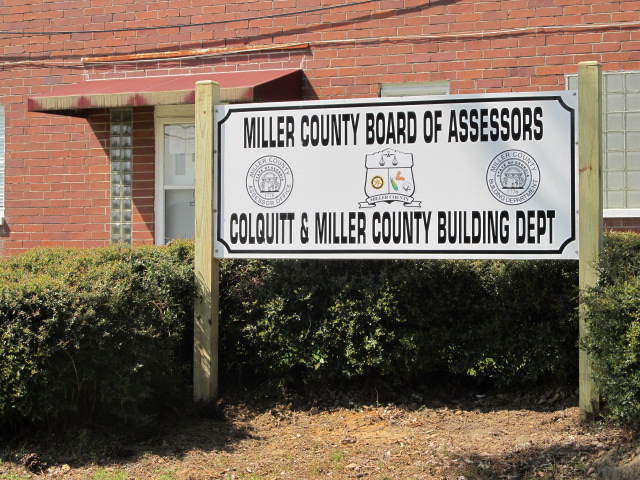 Peter Toth, an Hungarian-born sculptor, spent several years of his life traveling across America carving memorial gift monuments, one in each state, dedicated to the Native Americans. The only such monument in Georgia is in Colquitt. The 23-foot Red Oak tree is hewn into the head of an Indian brave.

Some of the festivals in Miller County include Storytelling Festival held in the Fall and the Annual Mayhaw Festival which attracts almost 20,000 visitors. Colquitt is known as the "Mayhaw Capital of the World." A Mayhaw is a small, red berry often used for jams and jellies and found only in the Southwest Georgia area.
Source: georgia.gov